Company Profile

ZERO2ONE is a Myanmar-based company with Japanese management established in April 2021. Our raison d'etre is to create and provide "new services", as the name ZERO2ONE shows. "0 to 1 " describes the process of creating something fundamentally new and taking it to the first step or comprehensive growth. Starting from zero, we will do everything by ourselves, work together with our business partners, help others with the skills we have acquired, and give back to society. Also, as a company born in the 21st century, we put the number 21 in our company name with "the aim of becoming one of the leading companies of the 21st century".

ZERO2ONEは、2021年4月に設立された日本人マネジメントのミャンマー拠点の会社です。私たちの存在意義は、ZERO2ONEという社名が示すように、「新しいサービス」を創造し、提供することです。"0 to 1"とは、根本的に新しいサービスを生み出し、それをお客様の第一歩や総合的な成長につなげることを表しています。ゼロからスタートした私たちは、すべてを自分達で行い、各事業のビジネスパートナーと共に歩み、自分達が獲得したスキルで周りの人を助け、それを社会に還元して参ります。また、21世紀に生まれた企業として、21世紀を代表する企業の一つになることを目指すという意味も社名に含まれています。
Our Mission
"Increase the positive people"
"ポジティブな人を増やす"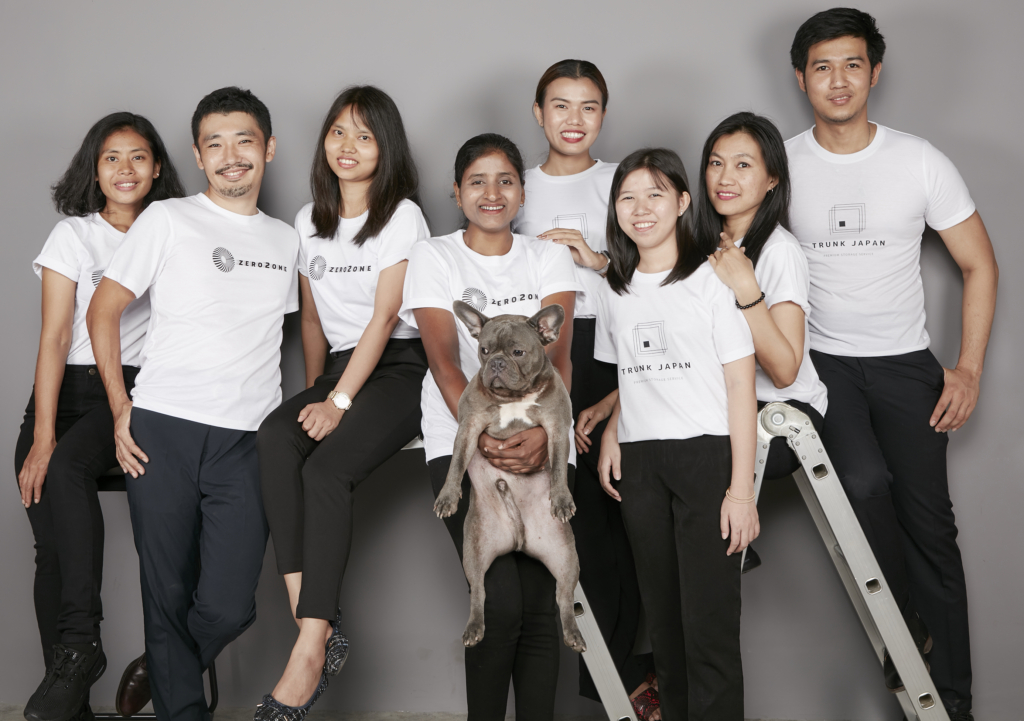 As a result of providing our "New Services" we aim to help our customers in the most convenient ways. We focus on customer satisfaction, but that does not mean we provide our services for the sake of it. Our ultimate goal is to make everyone interact with a positive mind. Each and every one of us is committed to making our colleagues, business partners, and competitors feel positive. We will strive to do this every day.

私たちは「新しいサービス」を提供した結果、お客様の最もお役に立てる存在になることを目指しています。私たちは、お客様の満足度を重視していますが、それがゴールではありません。私たちの最終的なゴールは、関わる全ての方の人生をポジティブにすることです。そのために、私たち一人ひとりが、同僚やビジネスパートナー、競合相手もポジティブな気持ちにさせるように、日々心掛けて参ります。
Business Domains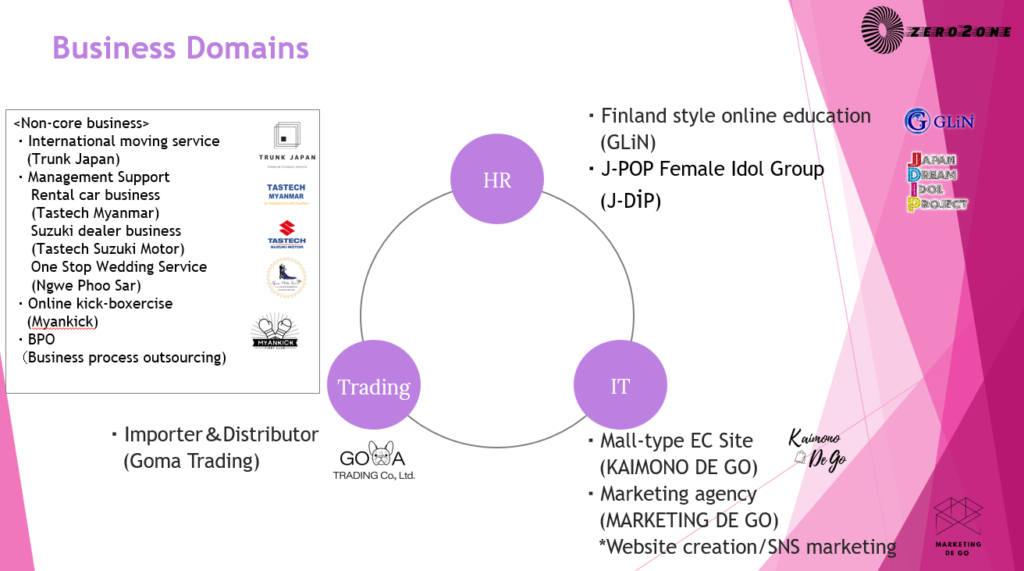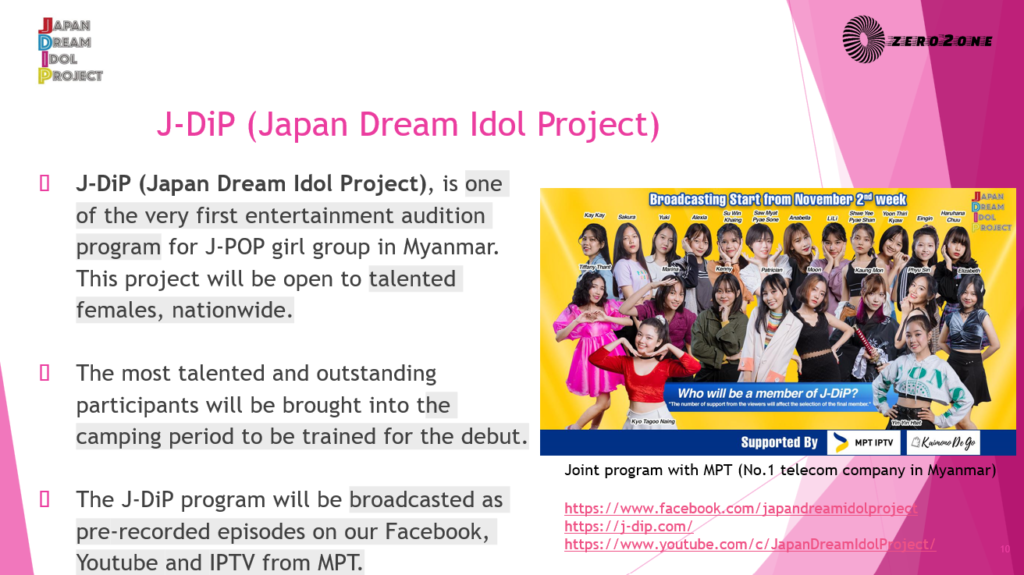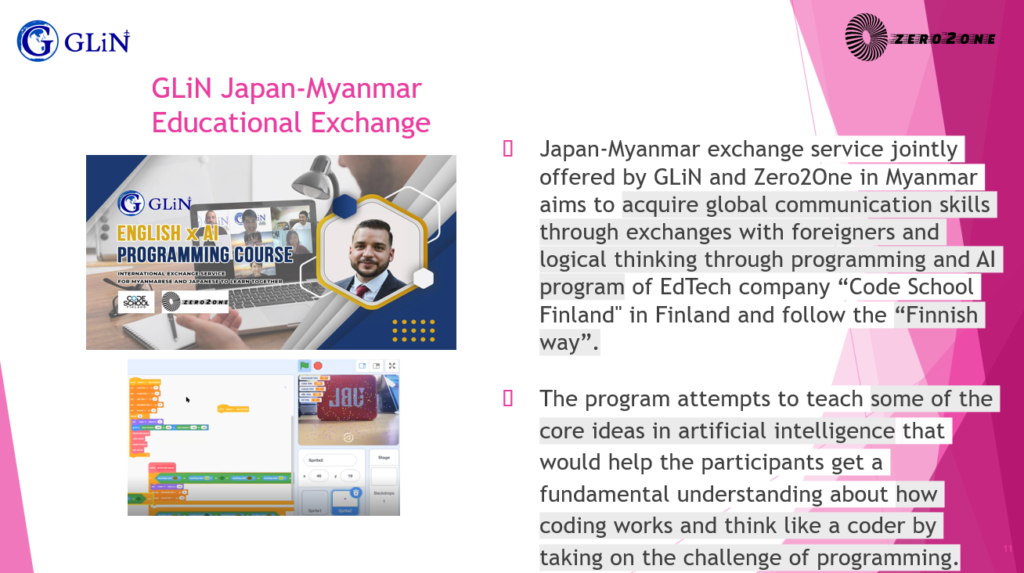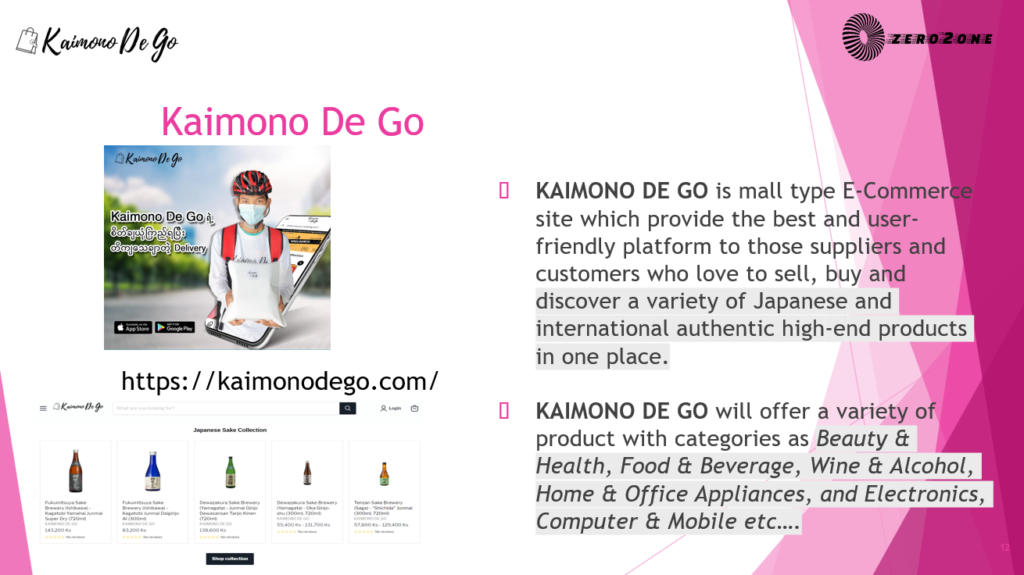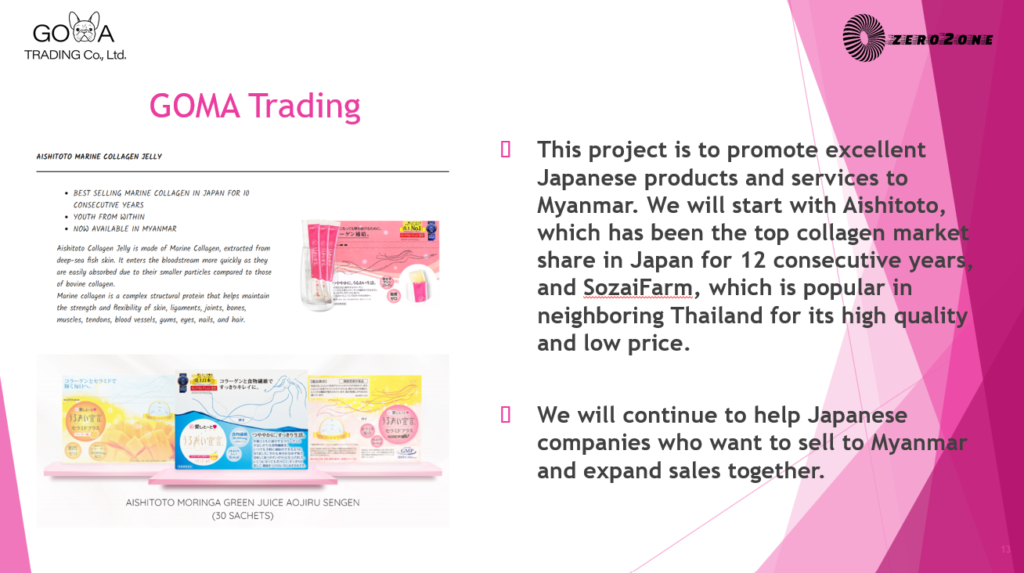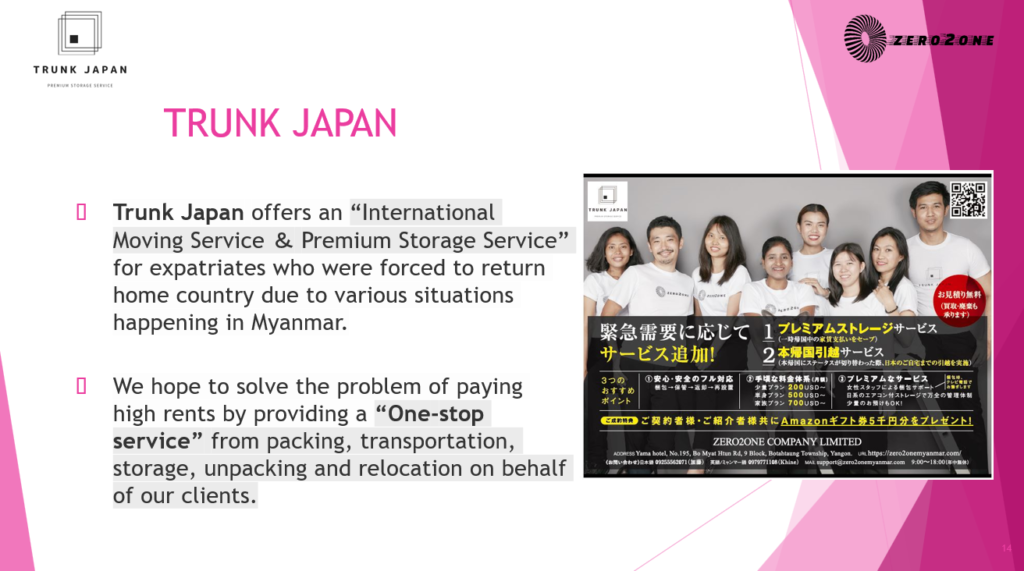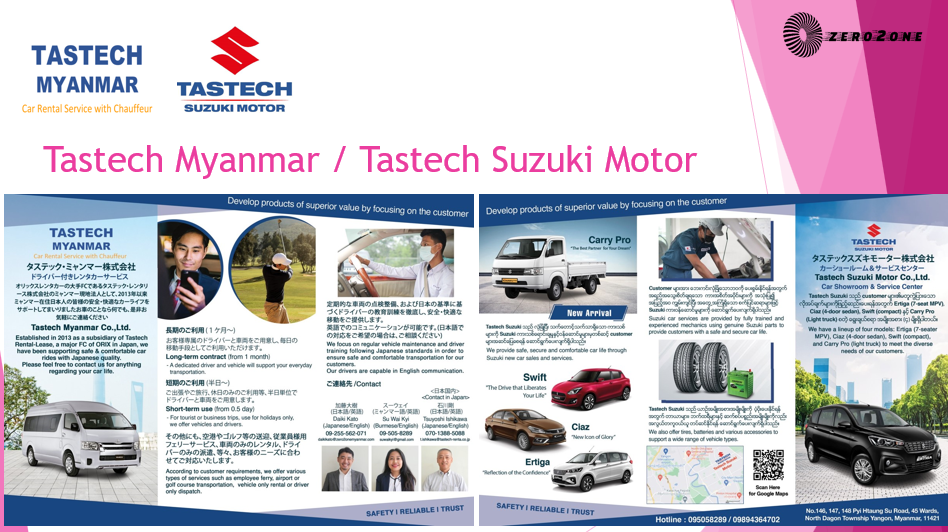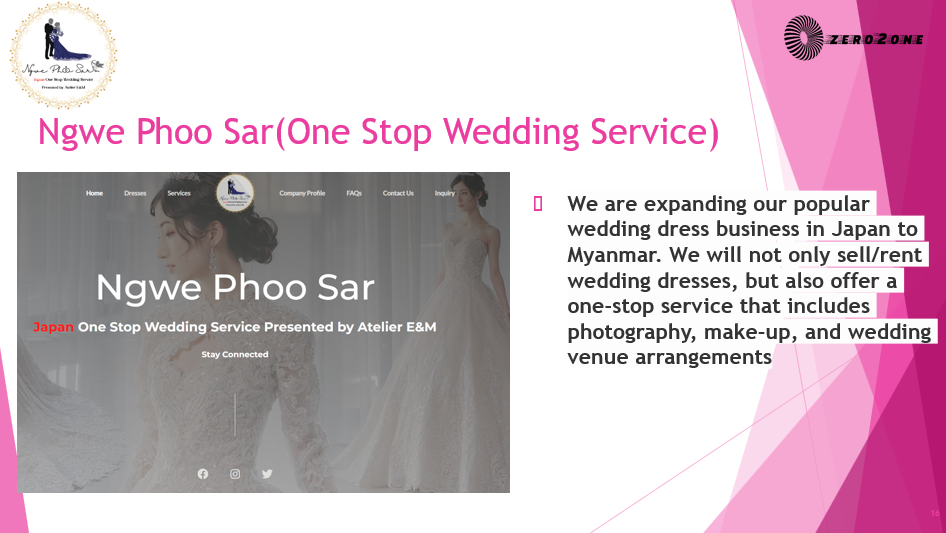 ---
Greetings from Us
Meet our CEO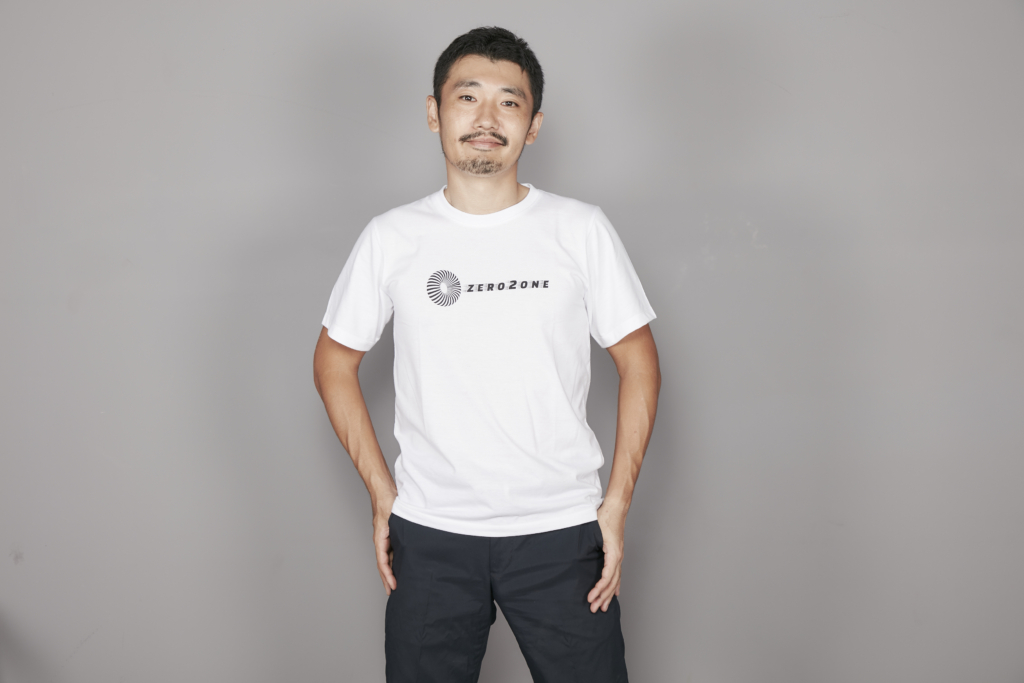 Daiki Kato, born in 1982, is the CEO of ZERO2ONE Company Limited. Before his current role, he served as a Sales and Marketing Manager at Panasonic Corporation in the Middle East, Africa, and India. Apart from that, he took part in new company/business establishment and M&A mainly in Mekong countries at Toyota Tsusho Corporation and served as Managing Director of TTAS Co., Ltd. (Toyota Aye & Sons) in Myanmar. He's a passionate and meticulous professional who tends to evolve good results in everything he works and would like to deliver the best service and sincere regards to every customer.
1982年生まれの加藤大樹は、ZERO2ONE Company LimitedのCEOを務めています。パナソニック株式会社にて、主に中東・アフリカ・インド地域の営業&マーケティングマネージャーを経て、豊田通商株式会社にて、メコン地域を中心とした新会社や新規事業立ち上げ、M&Aに携わってきました。また、在ミャンマー企業のTTAS社(Toyota Aye & Sons)の社長を務めました。情熱的かつ細部に拘るタイプで、事業を通じて全てのお客様に最高のサービスと真心をお届けしたいと考えています。
"We will do our best with our members and partner companies to provide unique services that will make the world sit up and take notice, with the aim of one day becoming one of the leading companies of the 21st century. Please look forward to the development of our services soon."
「私たちは、いつの日か21世紀のリーディングカンパニーのひとつになることを目指して、世界が注目するユニークなサービスを提供するために、同僚やビジネスパートナーと共に全力を尽くします。今後のサービス展開にご期待ください。」
Media Coverage